Half a dozen comments I typed and deleted
half a life time spent wondering where I was
Never expected this, not a bit of it.
Seems we never do. If your life turned out just like you planned it.
Be sure to share the recipe.
Mine sure didn't turned out like I thought it would and I don't think I am finished yet.
Miles to go yet and time
well it isn't on my side any more. On the back side of forty I can at least imagine
the finish line.
seen some go before me
some well before their time
hearts I hope to see again
Some old and gray and some in the fullness of life
strange as it may seem
feels like I just started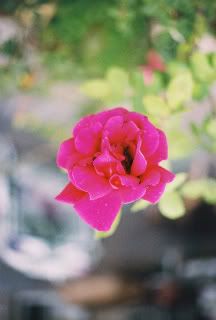 I see a father running hard for memories and life
I see a father walking in halls of power
trying to do the right thing
and me a father
trying to be what I figure I am supposed to be
I didn't know, I am not sure I do now.
Broken windows. Eyes of stars.
Cistercians on an island across a sea of sand
mine were certainly not silent
1500 Years. Why yes.
A long time ago I wrote another line
of a green tree and vine
again I find myself entwined
I welcome it. Please wrap yourself on me.
Carry on. The miles and time unwind.
I do not not think there is an end to them.